Greetings! We have . . .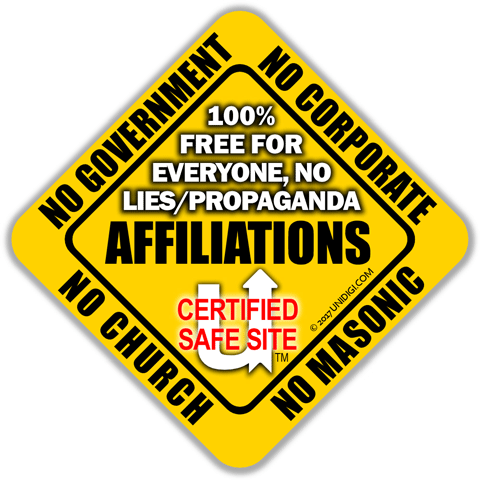 NO GOVERNMENT, CORPORATE, CHURCH OR MASONIC AFFILIATIONS.
HEY YOU, WELCOME TO THE RABBIT HOLE!
"The white rabbit put on his spectacles . . . (and saw it was time)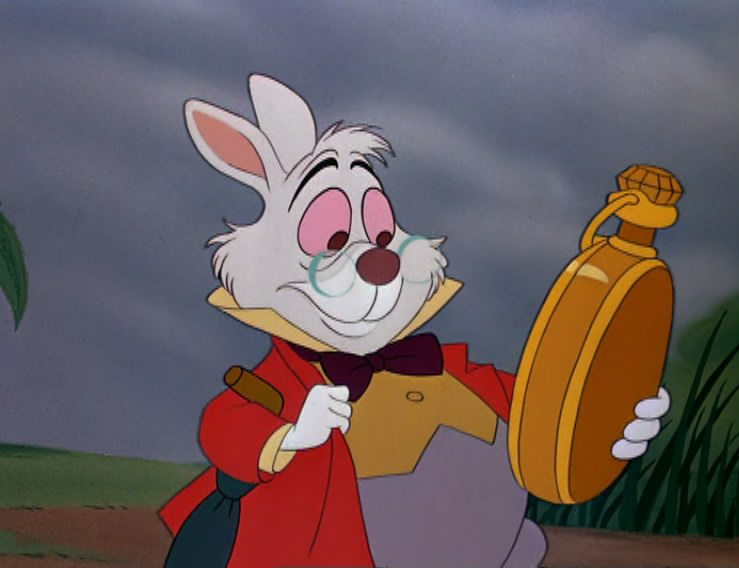 "Where shall I begin, please your majesty?" he asked. "Begin at the beginning" the King said gravely; "and go on till you come to the end: then stop."
Lewis Carrol (Alices' Adventures in Wonderland)
This page is all about God and "End Times" when God will send His resurrected saints of old to help Yeshua and His Last Messenger put an end to evil, corruption and disbelief. The signs are extremely obvious, many and quite "exciting" regardless of which side you're on. However, the type of excitement people will experience will differ greatly.

Those on the wrong side will be so filled with fear they'll sh*te their pants and keel over from heart attacks!
Luke 21:26 "Men's hearts failing them from fear, and for looking upon those things which are coming to the earth." (Speaking of God, His Angels, His Saints, Yeshua and scores of ETs/Jinn!)

Those on the right side will be so happy they'll cry tears of joy!
Dead Sea Scrolls "Your eyes will be filled with tears but they will not be due to bitterness or sorrow, rather from great joy and expectation you've never experienced . . . You will leap with joy, with shouts of praise and glory to My Name!"
Indeed, there has never been anything this exciting for EVERYONE!
It will be a good read so;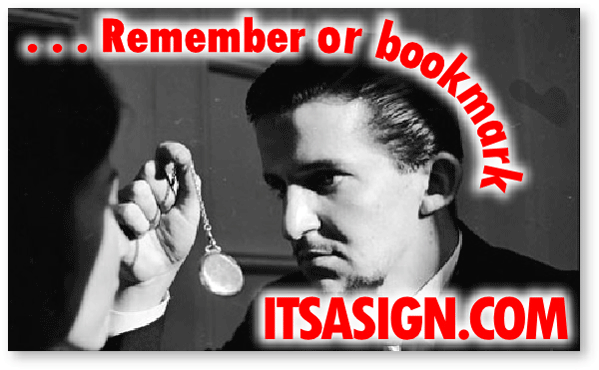 Like all our sites, this is for the wise, fools will find no comfort here.
For example; Ever heard of Pascals' Wager?
"Let us weigh the gain and the loss in wagering that God is.
Let us estimate these two chances.
If you gain, you gain all; if you lose, you lose nothing.
Wager, then, without hesitation that He is!" Blaise Pascal
To further clarify;
| | | |
| --- | --- | --- |
| OPTIONS: | IF GOD EXISTS | IF HE DOESN'T |
| | | |
| Believe In & Worship God | Infinite Bliss FOREVER | Finite Loss of Time |
| | | |
| Disbelieve & Disrespect God | Infinite Horror FOREVER | Finite Gain of Time |
Rules of the wager:
It's Compulsory, Every Human Wagers One Way or the Other and . . .
EVERYONE wagers EVERYTHING!
That means YOU are "all in" like it or not.
And on a day when all bets will be called

YOU will be judged, ready or not!
1 Thessalonians 5:2-3 ". . . the day of the Lord shall so come, as a thief in the night. For when they shall say, "ahh, peace and security"; then shall sudden destruction come upon them, as the pains upon her that is with child, and they shall not escape."

Quran 3:105 & 4:121 "And those, for them is a tremendous punishment on a Day when some faces will brighten and others will cloud over." "Those, their place of shelter will be hell and they will find no way to escape from it."

And by the way, for all the ignorant people who don't yet believe in God (EVERYONE will in the "great and terrible end", GUARANTEED!) take notice that if you're of minimal intelligence, possess the ability to reason and aren't already condemned to hell by Him, your "condition" (ignorance) need not last much longer! It's because we and others in the scientific and mathematics communities have now irrefutably proven Gods' existence, His creation of our world and His mind boggling intelligence. We are no longer living in the dark ages where the above wager is any wager at all.
WE FINALLY KNOW GOD EXISTS, ABSOLUTELY, IRREFUTABLY. ONLY FOOLS AND THE DAMNED WILL REMAIN DECEIVED!
---
THERE IS NO LONGER ANY NEED TO "WAGER", IT IS A FOOLS' ERRAND.
So, why haven't you heard of all this proof we're speaking of? Well, it's time to ask another good question about that;

Why are govts, the media, google

and churches

censoring recent findings made by scientists and mathematicians around the world which irrefutably prove Gods' existence??? Why Are They Censoring God?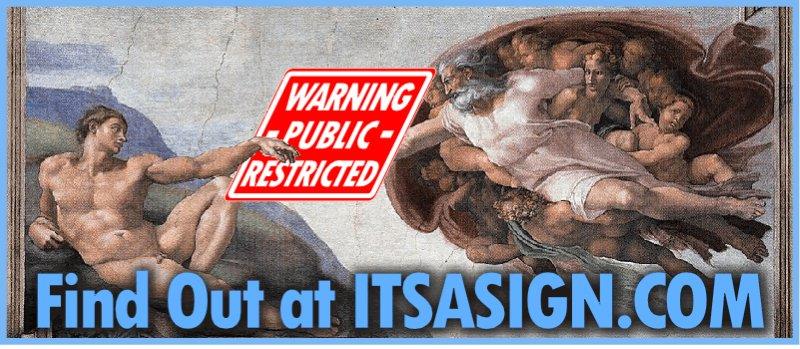 FYI; When you google something like "proof of God" or "proof of Gods' existence" why don't the 1,000s of books and sites containing such proofs show up in your search? All you'll get is a bunch of non-conclusive, opinionated, philosophical propaganda and BS without a single one of the THOUSANDS of rock solid, scientific and/or mathematical sources of irrefutable proof that indeed do and have existed upwards of a couple decades or more in some cases! Go ahead and try it,

The fact is, there is no longer any need to blindly "BELIEVE". Anyone of minimal intelligence can now "KNOW" FOR 100% CERTAIN that God exists in UNDER 20 MINUTES! And the entire world would know this if it weren't being censored.
Due to technology mankind can now, for the first time in recorded history, actually decode Gods' advanced messages He encrypted in the scriptures thousands of years ago for just this purpose during "end times". In fact, there are now so many extremely advanced proofs it would take an entire lifetime for anyone to understand just a fraction of them! (And also years to learn, deprogram and repent to save oneself from certain hell, this is by design of the enemies of We the People, copious proof of whom also most definitely exists! They know time is running out and most won't have the chance to overcome all their brainwashing and deceptions. This is why Yeshua and all the prophets repeatedly warned us to NEVER BE DECEIVED.)
---
Why is this censorship happening? WHO is trying to hide God from YOU? Well, if you don't know the answers to those elemental questions, YOU ARE ONE OF THE WOULD BE LOSERS WHO'VE BEEN DECEIVED BY THE VERY PEOPLE YOU'RE ASKING ABOUT. Change that by using the gifts of intelligence and reason God gave you and remember in a world of deceptions thinking is required. For instance . . .

Mathew 13:34- 43 "All these things Jesus spoke in parables to the multitudes: and without parables he did not speak to them. (Because it would have made obvious what we're supposed to do in this life, there would have been no challenge or test in the exercise of our freewill. Even the dumbest and most evil of men could have succeeded and therefore eventually infected heaven with less than desirable souls. God doesn't want misfits in His kingdom!) That it might be fulfilled which was spoken by the prophet, saying: I will open my mouth in parables, I will utter things hidden from the foundation of the world. Then having sent away the multitudes, he came into the house, and his disciples came to him, saying: Expound to us the parable of the cockle of the field. Who made answer and said to them: He that soweth the good seed (speaking of propagation of the bloodline/DNA of Adam, Gods' Creation), is the Son of man. And the field, is the world. And the good seed are the children of the kingdom. (Again, Gods' Adamic line of DNA which He created.) And the cockle, are the children of the wicked one. (the nephilim, offspring of lucifer and his fallen angels) And the enemy that sowed them, is the devil. But the harvest is the end of the world. (now, "end times", which marks the beginning of the millennial rule of the Son of man aka the Christ or anointed one for our age which will be King David II.) And the reapers are the angels. (ETs) Even as cockle therefore is gathered up, and burnt with fire: so shall it be at the end of the world. The Son of man shall send his angels, and they shall gather out of his kingdom those who sin and work iniquity. And shall cast them into the furnace of fire: there shall those men be weeping and gnashing their teeth forever. Then shall the just shine as the sun, in the kingdom of their Father. He that hath ears to hear, let him hear." (And he who hath ears deafened by God shall not hear!)
HOW HAVE YOU FARED IN YOUR MISSION SO FAR? DO YOU UNDERSTAND ALL OF THIS? WE'RE ONLY TALKING ABOUT THE MOST IMPORTANT SUBJECTS OF THIS LIFE;
YOUR JOB ASSIGNED TO YOU BY YOUR CREATOR, TO SEEK HIM, HIS LAWS AND HIS WORD, THE TRUTH!

YOUR MORTAL ENEMIES CHARGED WITH DECEIVING/DEFEATING YOU AND . . .


YOUR COMPENSATION FOR FAILING OR SUCCEEDING
So, how have YOU done? Do you even believe the hundreds of scriptures which make up the oldest and most sacred writings on earth given to us by miracle working prophets from around the world across history? Have you used the GIFTS of amassed human knowledge now readily accessible with modern technology to determine whether or not scriptures such as the bible, quran, and the prophets who delivered them for God are real? Have you done your job ? Is this life just a very short test to determine what happens to you ETERNALLY? Are there other forms of intelligent life much older and more advanced than us who we're repeatedly told in the aforementioned scriptures actually created us? And is there one individual among them who is exalted above the rest? Do you even know and use His Name? Are you aware they, your enemies, removed over 5,410 uses of "YHWH" from the Old Testament? They replaced it with "the LORD" which simply means King or Master instead of your Creator YHWH who is GOD ALMIGHTY, Judge, Savior and Redeemer of your eternal soul!
If God and all of this is NOT real, why do they even bother to deceive billions of people like YOU about all of it? Why???

---
Again, there is now copious mathematical and scientific proof that God Exists. Arguably, the best body of evidence can be found at https://goyimgazette.com/issue-119/
That article does many things including;
A. It proves this is end times by way of identifying literally 100s of prophetic events that have and are continuing to unfold NOW.
B. It proves God encrypted the Bible and Quran with heavy duty mathematics and tons of scientific facts unknown to us until recently.
C. It proves our Creator Knew the deep digits of PI (which we've only discovered recently with computers) and used them to determine how we measure seconds, minutes, hours, days, weeks, months and years. This required the ability to determine the exact speeds and motions of our sun and moon which he set according to the same deep digits of PI which are also encoded with 666, the famous end times number from chapter/verse 13:18 in the end times book of Revelation!
D. It proves that all the prophets of the Bible and Mohamet were REAL PROPHETS who prophesied 100% correctly!
E. It proves that Gods' End Times servant is here now and identifies him via dozens of very exacting physical features and 100s more prophetic happenings. Then literally 100s more impossible to mistake or falsify geographical, numerical and other anomalies, even down to his given name!
Yea, #119 of the Goyim Gazette should be all it takes to know for 100% certain that God Is Real and this is End Times! But just to make sure we're not mistaken about His Existence, we have copious evidence from many different scholars and researchers from around the world.
What follows are a few sources related to the Bible first;
See the page we've archived for the folks over at 37×73.com HERE
Here's a great 2 minute 40 second video "Proof Gods Name Is YHWH";
Next for the Quran, Gods' FINAL Testament;
The-Quran-Unchallengeable-Miracle.pdf"
Here's a heady research paper prepared by Ali Adams

Here's a simpler exploration from Amazing19.com
Here's a short 38 minute video "The Miracle of 19"
These next ones are truly mind boggling proofs of Gods' Super Intelligence of mathematics he encoded in the Quran!
---
BONUS; Copy and paste the following into a note or reminder on your device, they may very well save your soul if you should so desire!
(AS INTERPRETED BY DAVID ALLENDER)

In the Name Of YHWH,
The Almighty, The Merciful.
All praise to You, Lord of the worlds.
The Merciful, the Compassionate.
The Only master of Judgement Day.
You Alone we serve and to You Alone we pray for help.
Guide us on the straight path, the path of those who have Your Blessing.
Not the ones with whom You're Angry, nor those who go astray.
THE 10 COMMANDMENTS

(AS INTERPRETED BY DAVID ALLENDER)
"But who can detect their errors? Clear me from hidden faults." Psalm 19:12

(YHWH gave us these beautifully simple and easy to follow laws for the benefit of mankind and all of creation. There will be none who exist in the world to come that don't follow these basic laws!)
1. Serve, honor and obey YHWH Alone, treat no others as gods.
(Not doing this results in a lack of respect for Gods laws which lessens our morality and causes We the People to become weak and prone to being oppressed by evil leaders. It's not about YHWH being egotistical, it's for our own good.)
2. No idolatry – No object or image can represent YHWH. Such are only used for evil. (witchcraft, sorcery, magic, necromancy, divination etc.)
(YHWH has nothing to do with Christianities' cross, Islams' moon, Hinduisms' many statues or any other object/image. Worship The Creator and be in awe of His creations but DO NOT WORSHIP THEM!)
3. His name is YHWH, use it often and reverently for not doing so is taking Him in vain.
(5410 uses of YHWHs' name were removed from the Old Testament by pharisees/scribes who have always been mortal enemies to We the People. There is much power in using your Creators' name which is why they don't want us knowing or using it. No different than your friends and loved ones calling upon you by your ACTUAL NAME, this is the most elemental manner of showing respect to our only true Father, YHWH!)
4. Devote yourselves to God and Godly things on the day of rest.
(The Saturday Sabbath is a day of rest meant to rejuvenate man and beast after 6 days of toil. However, doing good, Godly works is definitely allowed for people. And it's a given that additional prayers should be performed with more thanks given.)
5. Honor your kin and brethren by being a blessing to all.
(Our earthly parents aren't the only ones we should strive to make proud of us. We owe the same to the whole of each other for the simple reason that good begets good. Giving ample reasons for being proud of our race should be the goal for every human being.)
6. Do not disrespect, harm or cause unwarranted death to any creature with a living soul. Esteem all of Gods creation.
(It is not possible to have high moral character or call oneself "intelligent" while not valuing the lives of innocent, feeling creatures, caring for people in distant lands or respecting the earth which amazes, comforts and sustains us. Our lack of morals results in We the People allowing murder of innocents in unnecessary wars and widespread destruction of creation which evil people rely upon to be rich and powerful. This is what "Thou shalt not kill" is really all about.)
7. Do not commit adultery with body, heart or mind.
(Adultery shows a dire lack of respect for oneself and everyone else, it plants seeds of distrust which is elemental in undoing the bonds we rely upon for coexisting in peace, love and harmony as a race.)
8. Do not steal, cheat or lie to harm your brethren.
(Ditto)
9. Do not bear false testimony or falsely accuse your brethren.
(Ditto again)
10. Do not envy others, wish all the best and always give thanks for what you have.
(Envy only shows and furthers ones' lack of ability to succeed, feel blessed and experience inner peace. This is why satanic oppressors of We the People popularize materialism, one of the 3 foundations of their modus. The other 2 are imposition and destruction. Resisting each in every form is our shared duty and has great rewards.)
Deuteronomy 6:6 And these words which I command you this day shall be upon your heart; and you shall teach them diligently to your children, and shall talk of them when you sit in your house, and when you walk by the way, and when you lie down, and when you rise. And you shall bind them as a sign upon your hand, and they shall be as frontlets between your eyes. And you shall write them on the doorposts of your house and on your gates.
---
END YOUR SEARCH FOR WISDOM AT THE FOLLOWING SITE AND YOU'LL BE VERY GLAD YOU DID!

~ Peace, Good Luck and God Bless! ~
Peggy and David