Greetings! We have . . .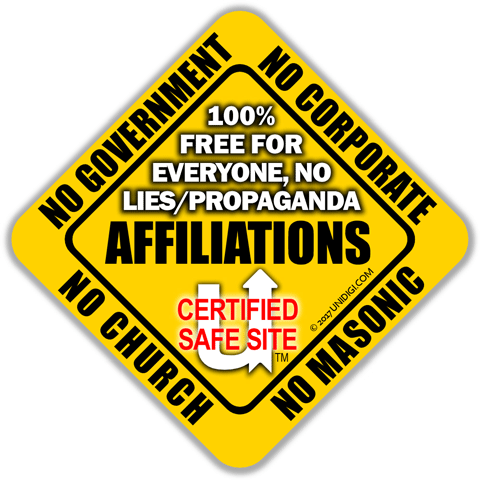 NO GOVERNMENT, CORPORATE, CHURCH OR MASONIC AFFILIATIONS.
---
UPDATE; SINCE SUPPORTING OUR NEW NETWORK AT UNIDIGI.COM IS THE ONLY WAY FOR FOLKS TO DO CURRENCY EXCHANGES, WE ARE NOW IN A CATCH 22 ON DONATIONS.
So, donations are NOT expected, but are now accepted. "So accept their charity to cleanse them and to increase them in God Consciousness" The Holy Quran 9:103
Hence contributions of $1 to $10,000 per transaction can be made at www.Unidigi.com with Visa, Mastercard, AMEX or Discover or in person with us. And FYI due to the following, in the end it will still be God doing the brunt of giving and we are honored to know it will be done through our works for Him! For a limited time $100 US will get you $1,000,000 in Digital Outbank Currency! (The currency that will replace all forms of blockchain currency like "Bitcoin" soon!)
ALL CONTRIBUTING USERS AMONG THE FIRST 50,000 WHO EXCHANGE $100 WILL BECOME THE WORLDS FIRST MILLIONAIRES WITH GODS' NEW GLOBAL CURRENCY! (FYI; You don't have to exchange $100, whatever amount up to it will be multiplied 10,000 times. i.e. $5 exchanges for $50,000)
"The parable of those who spend their wealth for the Cause Of God is like the example of a single grain which sprouts seven ears in each a hundred grains" The Holy Quran 2:261
This is it folks, it's all starting right here in our lives of present!
---
NOW, ENJOY THE TRUTH!!!
CLICK TO DOWNLOAD
a PDF of this Article for
Sharing and Viewing Offline
---
"The white rabbit put on his spectacles . . . (and saw it was time)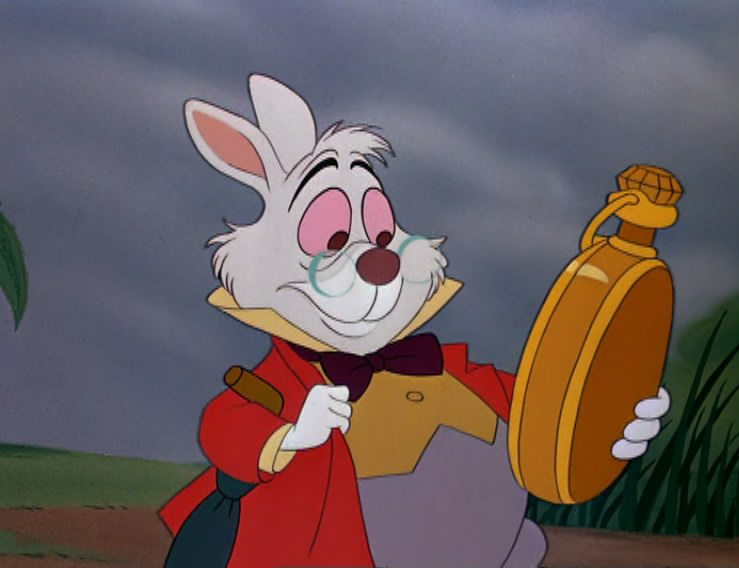 "Where shall I begin, please your majesty?" he asked. "Begin at the beginning" the King said gravely; "and go on till you come to the end: then stop."
Lewis Carrol (Alices' Adventures in Wonderland)
---
HEY YOU, WELCOME TO THE BEGINNING AND THE END OF THE RABBIT HOLE!
We Have the Truths You've Been Longing For Since Birth!

You'll Want to Memorize Our "ItsASign.com" URL
and/or Bookmark This Page Now!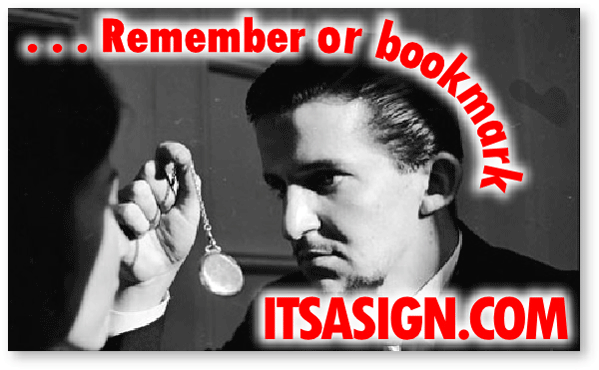 ---
Our sites are for the wise, fools will find no comfort here.
For example; Ever heard of Pascals' Wager?
"Let us weigh the gain and the loss in wagering that God is.
Let us estimate these two chances.
If you gain, you gain all; if you lose, you lose nothing.
Wager, then, without hesitation that He is!" Blaise Pascal
To further clarify;
| | | |
| --- | --- | --- |
| OPTIONS: | IF GOD EXISTS | IF HE DOESN'T |
| | | |
| Believe In & Worship God | Infinite Bliss FOREVER | Finite Loss of Time |
| | | |
| Disbelieve & Disrespect God | Infinite Horror FOREVER | Finite Gain of Time |
Rules of the wager:
It's Compulsory, Every Human Wagers One Way or the Other and . . .
EVERYONE wagers EVERYTHING!
That means YOU are "all in" like it or not.
And on a day when all bets will be called

YOU will be judged, ready or not!
1 Thessalonians 5:2-3 ". . . the day of the Lord shall so come, as a thief in the night. For when they shall say, "ahh, peace and security"; then shall sudden destruction come upon them, as the pains upon her that is with child, and they shall not escape."

Quran 3:105 & 4:121 "And those, for them is a tremendous punishment on a Day when some faces will brighten and others will cloud over." "Those, their place of shelter will be hell and they will find no way to escape from it."

And by the way, for all the ignorant people who don't yet believe in God (EVERYONE will in the "great and terrible end", GUARANTEED!) take notice that if you're of minimal intelligence, possess the ability to reason and aren't already condemned to hell by Him, your "condition" (ignorance) need not last much longer! It's because we and others in the scientific and mathematics communities have now irrefutably proven Gods' existence, His creation of our world and His mind boggling intelligence. We are no longer living in the dark ages where the above wager is any wager at all.
WE FINALLY KNOW GOD EXISTS, ABSOLUTELY, IRREFUTABLY. ONLY FOOLS AND THE DAMNED WILL REMAIN DECEIVED!
---
THERE IS NO LONGER ANY NEED TO "WAGER", IT IS A FOOLS' ERRAND.
So, why haven't you heard of all this proof we're speaking of? Well, it's time to ask another good question about that;

Why are govts, the media, google

and churches

censoring recent findings made by scientists and mathematicians around the world which irrefutably prove Gods' existence??? Why Are They Censoring God?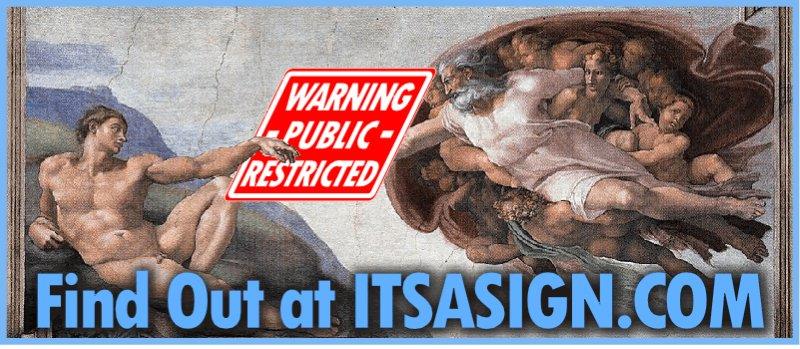 FYI; When you google something like "proof of God" or "proof of Gods' existence" why don't the 1,000s of books and sites containing such proofs show up in your search? All you'll get is a bunch of non-conclusive, opinionated, philosophical propaganda and BS without a single one of the THOUSANDS of rock solid, scientific and/or mathematical sources of irrefutable proof that indeed do and have existed upwards of a couple decades or more in some cases! Go ahead and try it,

The fact is, there is no longer any need to blindly "BELIEVE". Anyone of minimal intelligence can now "KNOW" FOR 100% CERTAIN that God exists in UNDER 20 MINUTES! And the entire world would know this if it weren't being censored.
Due to technology mankind can now, for the first time in recorded history, actually decode Gods' advanced messages He encrypted in the scriptures thousands of years ago for just this purpose during "end times". In fact, there are now so many extremely advanced proofs it would take an entire lifetime for anyone to understand just a fraction of them! (And also years to learn, deprogram and repent to save oneself from certain hell, this is by design of the enemies of We the People, copious proof of whom also most definitely exists! They know time is running out and most won't have the chance to overcome all their brainwashing and deceptions. This is why Yeshua and all the prophets repeatedly warned us to NEVER BE DECEIVED.)
---
Why is this censorship happening? WHO is trying to hide God from YOU? Well, if you don't know the answers to those elemental questions, YOU ARE ONE OF THE WOULD BE LOSERS WHO'VE BEEN DECEIVED BY THE VERY PEOPLE YOU'RE ASKING ABOUT. Change that by using the gifts of intelligence and reason God gave you and remember in a world of deceptions thinking is required. For instance . . .

Mathew 13:34- 43 "All these things Jesus spoke in parables to the multitudes: and without parables he did not speak to them. (Because it would have made obvious what we're supposed to do in this life, there would have been no challenge or test in the exercise of our freewill. Even the dumbest and most evil of men could have succeeded and therefore eventually infected heaven with less than desirable souls. God doesn't want misfits in His kingdom!) That it might be fulfilled which was spoken by the prophet, saying: I will open my mouth in parables, I will utter things hidden from the foundation of the world. Then having sent away the multitudes, he came into the house, and his disciples came to him, saying: Expound to us the parable of the cockle of the field. Who made answer and said to them: He that soweth the good seed (speaking of propagation of the bloodline/DNA of Adam, Gods' Creation), is the Son of man. And the field, is the world. And the good seed are the children of the kingdom. (Again, Gods' Adamic line of DNA which He created.) And the cockle, are the children of the wicked one. (the nephilim, offspring of lucifer and his fallen angels) And the enemy that sowed them, is the devil. But the harvest is the end of the world. (now, "end times", which marks the beginning of the millennial rule of the Son of man aka the Christ or anointed one for our age which will be King David II.) And the reapers are the angels. (ETs) Even as cockle therefore is gathered up, and burnt with fire: so shall it be at the end of the world. The Son of man shall send his angels, and they shall gather out of his kingdom those who sin and work iniquity. And shall cast them into the furnace of fire: there shall those men be weeping and gnashing their teeth forever. Then shall the just shine as the sun, in the kingdom of their Father. He that hath ears to hear, let him hear." (And he who hath ears deafened by God shall not hear!)
HOW HAVE YOU FARED IN YOUR MISSION SO FAR? DO YOU UNDERSTAND ALL OF THIS? WE'RE ONLY TALKING ABOUT THE MOST IMPORTANT SUBJECTS OF THIS LIFE;
YOUR JOB ASSIGNED TO YOU BY YOUR CREATOR, TO SEEK HIM, HIS LAWS AND HIS WORD, THE TRUTH!

YOUR MORTAL ENEMIES CHARGED WITH DECEIVING/DEFEATING YOU AND . . .


YOUR COMPENSATION FOR FAILING OR SUCCEEDING
So, how have YOU done? Do you even believe the hundreds of scriptures which make up the oldest and most sacred writings on earth given to us by miracle working prophets from around the world across history? Have you used the GIFTS of amassed human knowledge now readily accessible with modern technology to determine whether or not scriptures such as the bible, quran, and the prophets who delivered them for God are real? Have you done your job ? Is this life just a very short test to determine what happens to you ETERNALLY? Are there other forms of intelligent life much older and more advanced than us who we're repeatedly told in the aforementioned scriptures actually created us? And is there one individual among them who is exalted above the rest? Do you even know and use His Name? Are you aware they, your enemies, removed over 5,410 uses of "YHWH" from the Old Testament? They replaced it with "the LORD" which simply means King or Master instead of your Creator YHWH who is GOD ALMIGHTY, Judge, Savior and Redeemer of your eternal soul!
If God and all of this is NOT real, why do they even bother to deceive billions of people like YOU about all of it? Why???

---
AGAIN, THERE IS NOW COPIOUS, IRREFUTABLE, ACADEMIC PROOF THAT GOD EXISTS.
Prepare to witness some truly amazing scientific and mathematical messages delivered thousands of years ago to We the People of today from YHWH! (Yah-Way) He is the only one true God of every prophet from Adam to Mohamet whose name was intentionally hidden by real life satanists 5,418 times in the Bible and the Quran so that people like YOU couldn't know Him! FYI; We the People have been LIED TO ABOUT EVERYTHING starting with that and 666!

---
The following article is just page 5 from Issue #119 of the Goyim Gazette
This portion of said article contains a plethora of irrefutable, highly advanced mathematical and scientific clues (aka miracles) that God Almighty left for us millennia ago to discover during this "age of information" while aided by computers. What you're about to read proves beyond any shadow of a doubt that GOD IS REAL and is UBER INTELLIGENT! The rest of this life changing, soul shaking article pertains to the biggest story on earth which is unfolding in real time. It documents the unveiling of Gods' end times messenger referred to in scriptures and prophecies as "the hidden one", "the guided one", "the king to come", "al mahdi", "the comforter" or most commonly, KING DAVID (II). The story is made up of and backed by literally thousands of unprecedented miracles and prophetic occurrences which believers around the world have been waiting millennia to witness. If/When you're ready to accept that end times are now and Gods' King has arrived, Go there to take in the entire thing, participate in the public commentary and awaken to the reality we've all been promised! Indeed this is the Gospel aka "Good News" all good people have been waiting for! But first let's make sure you KNOW not just BELIEVE that God is real, as you'll see, there is a BIG DIFFERENCE between knowing and believing!

---
THE FINAL TRUTHS ABOUT 666 and a little more . . .

Prophets Jeremiah, Ezra & John were inspired to use 666 four times in their three separate biblical accounts/stories which in total is more than any other large, specific number (3+ digits, non-aughts) in the bible;

NOT JUST ONCE: IN I Kings 10:14 and Chronicles 9:13 About SOLOMONS' GIFT OF "666 TALENTS OF GOLD"

OR TWICE: IN Ezra 2:13 FOR THE GIFT BESTOWED UPON "666 ADONIKAMS THAT RETURNED SAFELY"

BUT THREE TIMES! In Revelation 13:18 FOR THE "666 NUMBER OF A BEAST AND A MAN WHO WILL OWN 666"

NOTE THE OBVIOUS POSITIVE ASSOCIATIONS SURROUNDING 666 IN EACH OF THE STORIES FROM KINGS, CHRONICLES AND EZRA. WE WILL NEXT PROVE THIS TO BE TRUE WITH THE FINAL USE IN REVELATION AS WELL. ASIDE FROM THE PLETHORA OF NEGATIVE PROPAGANDA DISTRIBUTED BY ENEMIES OF WE THE PEOPLE, THERE IS ABSOLUTELY NOTHING EVIL ABOUT SIX, SIX, SIX. THE OPPOSITE IS TRUE, IT IS 100% DIVINE!!!
The people and "others" (God and His angels) behind creation of the Bible also chose to make 666 the most talked about, symbolized and anticipatory number on earth today by using it in that famous prophetic end times verse of Rev 13:18 about a "666 beast" and a "666 man". The thing is, it turns out that 666 is an extremely unique "triangular number" well known by higher ups in modern science and mathematics to be the most interesting number of all which as we will fully prove is also deeply embedded in our world! So, why doesn't everyone in religo-merica know all about that or many other truly amazing (utterly fantastic actually) 666 facts such as how "someone" also brilliantly encoded the famous opening verse of Genesis 1:1 with 666 and other highly unique triangulars such as 703 and 2701?!
Gematria (Numerical Values) for the Original 7 Hebrew Words in the Famous Verse of Genesis 1:1
Genesis 1:1 "In The Beginning (TIME) GodS Created The Heavens (SPACE) and the Earth (MATTER)"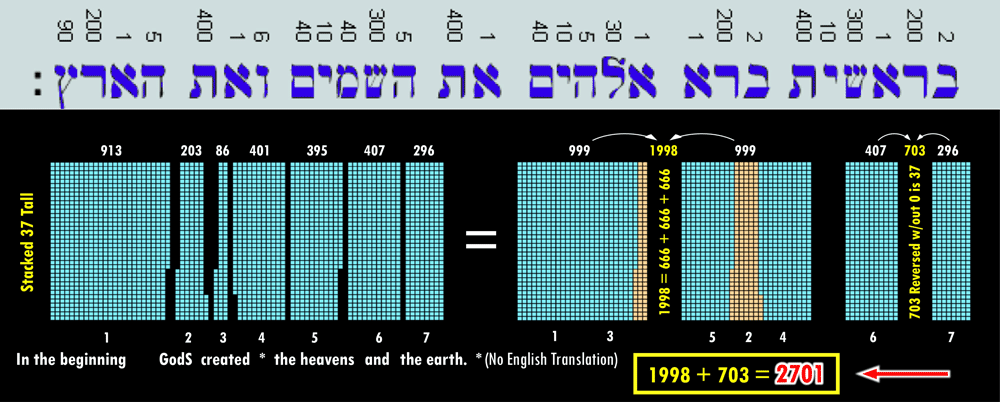 Numbers derived from Perfect Triangles made with objects such as coins are called "Triangular", here are the 1st 99 which includes 666, the year 2016 and the total gematria of 2701 from Gen 1.1; 1, 3, 6, 10, 15, 21, 28, 36, 45, 55, 66, 78, 91, 105, 120, 136, 153, 171, 190, 210, 231, 253, 276, 300, 325, 351, 378, 406, 435, 465, 496, 528, 561, 595, 630, 666, 703, 741, 780, 820, 861, 903, 946, 990, 1035, 1081, 1128, 1176, 1225, 1275, 1326, 1378, 1431, 1485, 1540, 1596, 1653, 1711, 1770, 1830, 1891, 1953, 2016, 2080, 2145, 2211, 2278, 2346, 2415, 2485, 2556, 2628, 2701, 2775, 2850, 2926, 3003, 3081, 3160, 3240, 3321, 3403, 3486, 3570, 3655, 3741, 3828, 3916, 4005, 4095, 4186, 4278, 4371, 4465, 4560, 4656, 4753, 4851, 4950, 5050.
BELOW IS A TRIANGLE MADE OF 2701 PARTS. Note the Exact Fit With the 703 Triangle From the Gen 1:1 Words "and the earth" Perfectly Surrounded By 666 Triangles of Air, H2O and Fire Just Like the Earth is!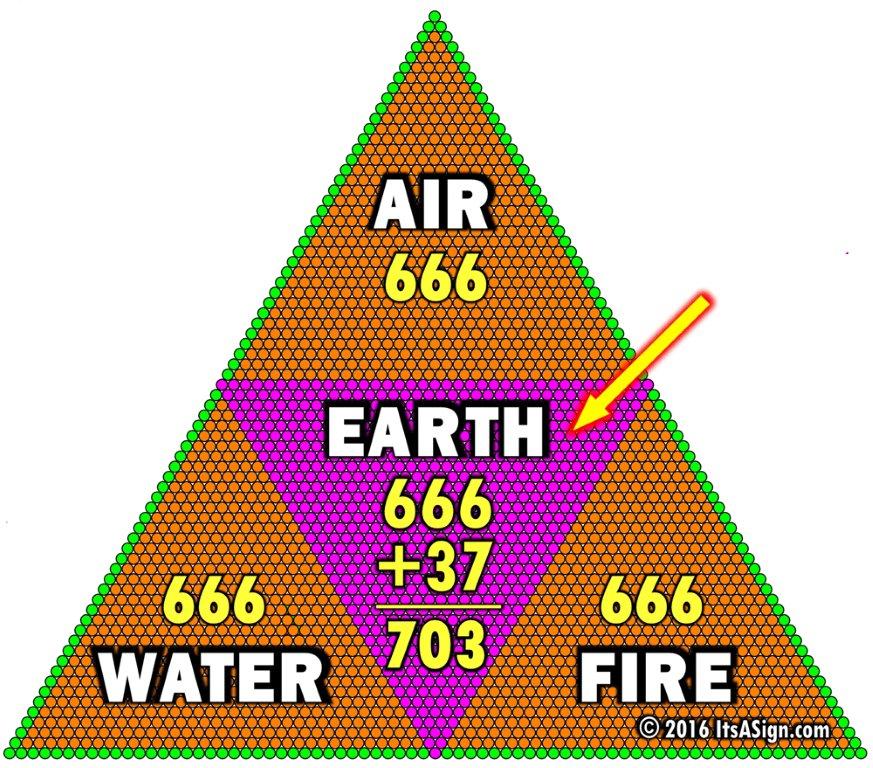 Exactly 216 (6x6x6) Parts In the Perimeter of a 2701 Triangle!
Note: Ancients didn't use zeros so, 216 is the same as 0216, 2016(i.e. the year) 2106 or 2160.
2701 is 73 x 37 and 703 is 19 x 37
19, 37, & 73 ARE EACH PRIMES WHICH ALSO MAKE HEXAGONS AND *HEXAGRAMS! (*aka The Star of David)


AS WE WILL SEE, 666, 2701, 19, 37 & 73 ARE EACH VERY DEEP AND IMPORTANT NUMBERS THAT FEW EVER LEARN ABOUT. FOR NOW WE SHOULD WONDER IF GOD LEFT US ANY MORE MATHEMATICAL CLUES ESPECIALLY ABOUT "THESE TIMES"?

FIRST A HIGHLY INTERESTING ANECDOTE; After discovering what you're about to read below, I was guided to page #216(6 x 6 x 6) of "The-Quran-Unchallengeable-Miracle.pdf" (one book among many available today which irrefutably prove the Quran was authored by highly advanced, non-human intelligence, i.e. God!) wherein there is a paragraph taken from "Contact" (the book behind the popular 1997 ET movie) written by Carl Sagan the famous astronomer and scientist. The movies' premise was that if we could find proof of Gods' existence hidden in the digits of PI it would change the world. This is because atheist mathematicians, scientists and skeptics everywhere would begin to become believers and read the scriptures.

What if that's exactly what God did and He then guided us to find such proof encoded in PI along with some very solid clues that this is indeed end times which are closely associated with 666?!
OK, FOR BEGINNERS, OUR FIRST AMAZING CLUE ABOUT GODS' ENCODING AND USE OF PI IN THE HEBREW LETTERS/WORDS OF GEN 1:1 . . . (Proof source below)

Product (from multiplying) the 28 Letter Values x Number of Letters in Gen 1:1
---
Product of the 7 Word Values x Number of Words of Gen 1:1
=
2.3887872 x 1034 x 28 (letters)
---
3.0415352 x 10
17
x 7 (words)
= 3.1415
That's PI (π) which is a key number for use in ADVANCED, MODERN GEOMETRY TO 5 DIGITS IN ACCURACY!!! (A calculation not to have been achieved by humans for thousands of years after Genesis was written.) But wait, let us be sure this isn't a coincidence . . .
If we perform exactly the same, extremely unique calculation with exactly the same, extremely unique parameters using the Bibles' only other narrative of the Creation story this time from the New Testament with its 52 Greek letters (instead of the OTs' Hebrew) within the 17 words of John 1:1 "In the beginning was the Word, and the Word was with God, and the Word was God". We get;

= 2.7183
Well, that's Eulers' number (e) which is a key number for use in ADVANCED, MODERN CALCULUS once again TO 5 DIGITS IN ACCURACY!!! ("e" and modern calculus weren't even discovered until the mid 1700s!)

For full proof and a detailed look (one of many now out there) at the work behind this impossible to deny mathematical miracle from God please see this page we've archived for Lloyd Garrick
So, that's two of the most important and oft used numbers in advanced Geometry and modern Calculus we have discovered deeply encoded in the Bibles' most famous creation stories of Genesis 1:1 and John 1:1. One might wonder if we're only pecking at the skin of this onion? What if we could go on and on for days finding more and more highly advanced cryptograms within just these two verses of divinely delivered texts? Well we and others can AND HAVE but we have more to do, we're here to see the bigger picture! So, let us conclude this little exploration with yet another key number from the Greek gematria of John 1:1;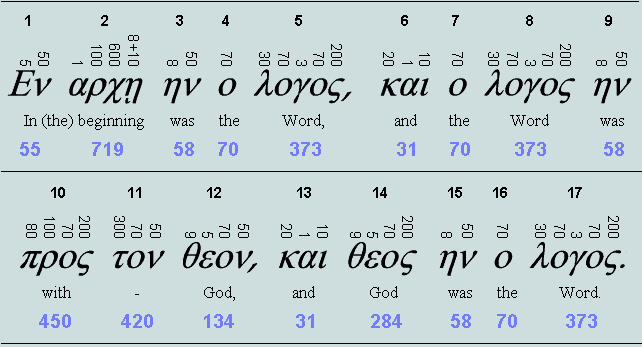 Upon adding those values we find the total of John 1:1 is 3,627. And if we concatenate (place/link) that number after the Gen 1:1 gematria of 2,701 we get 27013627 or 27,013,627.
OK, the math behind this one is much simpler, let us square that number . . . (27,013,627 x 27,013,627)

= 72973604e+14
Hey, that's the Fine Structure Constant (a) of 72973 which is a key number for use in ADVANCED, MODERN PHYSICS once again TO 5 DIGITS IN ACCURACY!!!("a" wasn't even theorized of until 1916 and finally nailed down in 1998!)

WE HAVE JUST PROVEN THE MOST IMPORTANT AND OFT USED NUMBERS IN ADVANCED MODERN GEOMETRY, CALCULUS AND PHYSICS (EACH TO PRECISELY 5 DIGITS IN ACCURACY) ARE DEEPLY ENCRYPTED IN THE TWO MOST FAMOUS BIBLE VERSES ABOUT OUR CREATORS' CREATION.
Note a deeper meaning shown by joining the gematrias from Gen 1:1 and John 1:1 is blatant proof that advanced, non-human intelligence was behind each of these famous Creation Stories delivered nearly 2,000 years apart!
And how about a little "geometric icing on top humanities' birthday/creation cake" . . .
Similar to the above shown concatenation of 2,701 from Gen 1:1 with the 3,627 of John 1:1 to get the Fine Structure Constant or "a" we find yet another excellent and telling fit, this time geometrically with John 1:1 as a perfect plynth (base) for Gen 1:1!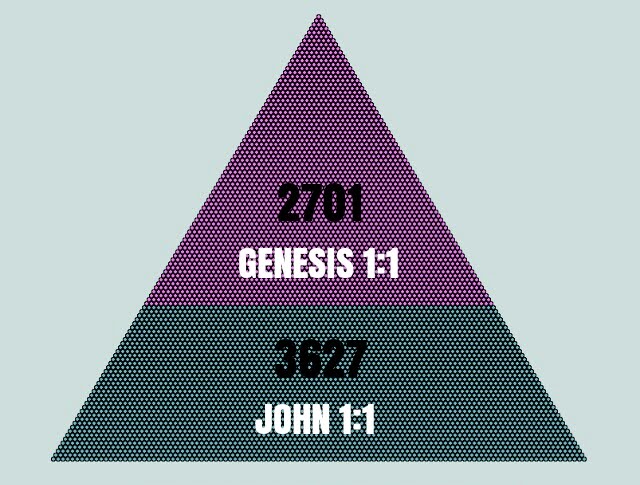 ---
So what do you think, does God exist and did He author Gen 1:1 and John 1:1 or not???
This exploration goes MUCH, MUCH DEEPER (well beyond the average persons' imagination or intellect) but the half dozen or so discoveries covered above alone clearly prove advanced intelligence behind Gen 1:1 & John 1:1. You could stop right now, focus on nothing else for the rest of your life and know with complete surety that ancient, primitive humans did NOT author these texts. There should be no other proof required for anyone of sound mind. However, just to be sure, we have been given "a few more" exciting and irrefutable clues!
---
NEXT THE MIND BOGGLING FACTS ABOUT GOD RELATING TIME TO PI, IN THIS FIRST CASE THE NUMBER OF DAYS IN OUR YEARS. IMPORTANT: THIS SECTION HAS NOTHING TO DO WITH RELIGION OR SCRIPTURES, IT IS SOLELY ABOUT PI AND TIME WHICH ANYONE CAN TALK ABOUT FREELY WITHOUT FAITH RELATED CONCERNS.

As shown above the first 4 decimal digits of PI (π) are 1, 4, 1 and 5 (3.1415…). The result of the separation and unification of the first 2 digits 1 & 4 is 14, then for the 1 & 5, we have 15. OK, a calendar year is 365 days but the actual solar year is a bit longer: 365 days, 5 hours, 48 minutes and a little over 45 seconds. To balance things out we stick with the 365 day year 3 (as in 3.1415) times then add a "leap day" every 4th year on February 29th. (Note the sum of 14 and 15 is 29!) Therefore a common year has 365 days and a leap year has 366 days. Now here's the gem; Upon adding up the digits of 365 from the common year, we arrive at 14 (365 is 3 + 6 + 5 = 14). For the 366 day leap year, we get 15 (366 is 3 + 6 + 6 = 15). That's 14 and 15 as in 3.1415! Just coincidences? Let's see . . .

The next 2 digit number in PI is 92 (3.141592…) which is how many naturally occurring chemical elements there are in our universe! (Note the existence of time then creation of the elements in the same order as Gen 1:1. Remember, we're looking for proofs of the Creator of our material world so, all this is quite relevant and will tie in really well below.) OK, these numbers: 3 . . . 14, 15 and 92 making up the first 7 digits (recall the 7 day week of creation) of PI have revealed some curious findings and here's another when we continue the 2 digit parceling of the first 10 decimal digits of PI;
Recall God is the Omega a perfect 10;
The first 10 decimal digits of PI are .1415926536 and;

3 (as in 3.1415926536) x (14+15+92+65+36) = 666
Rest assured what follows will combine to make all of this become impossible to deny proof from God who knows full well the importance of PI and 666 in His Creation.

FOR INSTANCE, THE FIRST 12 DIGITS OF PI ARE; 3.14159265358. YO, THOSE 12 DIGITS ADD UP TO 52. WE HAVE 12 MONTHS IN A YEAR OF 52 WEEKS!
AND HOW MANY DEGREES ARE IN A CIRCLE? (i.e. ONE SOLAR/ORBITAL YEAR TAKING 12 MONTHS OF 52 WEEKS) THAT'S RIGHT, 360° . . . And what is the halfway point? Uh huh, 6 months.
OK, THE FIRST 6 DECIMAL DIGITS OF PI = 3.141592 LET US MULTIPLY THOSE;
1 x 4 x 1 x 5 x 9 x 2 = 360°!
NEXT LET'S SEE IF PI, THE NUMBER 2701 FROM GENESIS (BOOK #1 OF THE BIBLE, THE ALPHA OR BEGINNING) AND 666 FROM REVELATION (ITS' LAST BOOK THE OMEGA OR END) REALLY ARE SPECIAL TO OUR CREATOR WHO ESTABLISHED HOW WE MEASURE TIME;

FIRSTLY, HOW MANY HOURS ARE IN A WEEK? THE ANSWER IS 168. (7 x 24 = 168) BELOW ARE THE 1ST 168 DECIMAL DIGITS OF PI FROM PIDAY.ORG IN ROWS OF 10 EACH; (so you can count them yourself if desired or easier yet use http://www.angio.net/pi/piquery)

3 . . .

1415926535
8979323846
2643383279
5028841971
6939937510
5820974944
5923078164
0628620899
8628034825
3421170679
8214808651
3282306647
0938446095
5058223172
5359408128
4811174502
84102701
the 2 is #165
the 7 is #166
the 0 is #167
the 1 is #168
Well, there's that Gen 1:1 number of 2701 now being tied to Gods' 7 days of creation totaling 168 hours. (Note that the 168th is THE LAST HOUR of our 7 day week which mirrors Gods' 7 days of Creation.)
And . . .
165
166
167
+ 168
= 666
So, that's 2701 from Gen 1:1 and the last hour with 666 from the famous end times prophecy of Revelation. And we're about to learn this is all now being divulged by the 666 man of Revelation 13:18 who is declaring this is end times!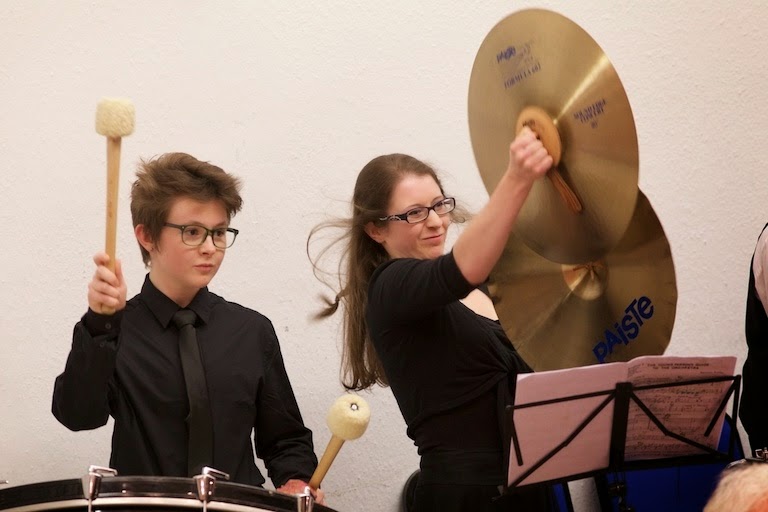 And what about 144,000, the other famous number God used TWICE in the end times book of Revelation? . . .
Rev 7:3-4; Hurt not the earth, neither the sea, nor the trees, till we have sealed the bond servants of our God in their foreheads. And I heard the number of them which were sealed: and there were sealed an hundred and forty and four thousand of all the tribes of the children of Israel. (We are convinced that being one of the 144,000 who get "sealed" is NOT a good thing! Go back to the second paragraph on page 4 about God the condemner and re-read all the verses about people getting "sealed". It means having your eyes, ears and/or mind closed by God due to disbelief in, and/or being ungrateful for, the many, many miracles mankind has been given across history which most definitely includes the plethora herein we're being given now!)

And here is the 2nd mention of 144;
Rev 21:10; And he carried me away in the spirit to a great and high mountain, and shewed me that great city, the holy Jerusalem, descending out of heaven from God . . . 21:15-17; And he that talked with me had a golden reed to measure the city, and the gates thereof, and the wall thereof. And the city lieth foursquare, (LIKE A PYRAMID!) and the length is as large as the breadth: and he measured the city with the reed, twelve thousand furlongs. (About 1,500 miles) The length and the breadth and the height of it are equal. And he measured the wall thereof, an hundred and forty and four cubits (thick), according to the measure of a man, that is, of the angel.
144 cubits = 216 feet which is 6 x 6 x 6

144,000 / 216 = 666.666
144 is 2/3rds or .666 of 216 (72 + 72 + 72)

Man was created on Day #6 and 6 Days = 144 Hours
(Also of noteworthy peculiarity is that 144 / 666 = .216216216216 to infinity and 1,440 is 666% of 216.22.)
And here's the real kicker; the last minute of the day is #1,440 (24 hrs x 60 min = 1,440) and the first 144 decimals of PI add up to . . . yes of course, 666!!! Add the sums from the first 14.4 lines of 144 decimal digits of PI in bold and see for yourself;

3 . . .
1+4+1+5+9+2+6+5+3+5 = 41
8+9+7+9+3+2+3+8+4+6 = 59
2+6+4+3+3+8+3+2+7+9 = 47
5+0+2+8+8+4+1+9+7+1 = 45
6+9+3+9+9+3+7+5+1+0 = 52
5+8+2+0+9+7+4+9+4+4 = 52
5+9+2+3+0+7+8+1+6+4 = 45
0+6+2+8+6+2+0+8+9+9 = 50
8+6+2+8+0+3+4+8+2+5 = 46
3+4+2+1+1+7+0+6+7+9 = 40
8+2+1+4+8+0+8+6+5+1 = 45
3+2+8+2+3+0+6+6+4+7 = 41
0+9+3+8+4+4+6+0+9+5 = 48
5+0+5+8+2+2+3+1+7+2 = 35
5+3+5+9 = 22
41 + 59 + 47 + 45 + 52 + 52 +45 + 50 + 46 + 40 + 45 + 41 + 48 + 35 + 22

= 666!
So, now we have both the last hour of our 168 hour week AND 1,440 the last minute of our days being clearly associated with Revelations' famous end times numbers of 144 and 666 encoded in deep PI!
"IN-SHA-ALLAH" That is God!
Please also note the incredibly improbable event of the 355 day long Islamic/lunar new year of 1440 began at 12am on 9/11/18. That's 9/11 which is Yeshuas' (aka Jesus) birthday tied together with the famous number of 144 from the end times book of Revelation in the 18th (6 + 6 + 6) year of the new millennia!!! Think it and everything else in this bulletproof, mathematically factual piece means or points to anything? Maybe the most important events in recorded history???
Now would be a good time to mention 2019 has both a lunar eclipse (a "Blood Moon" on Jan 21st) and a solar eclipse (on July 2nd).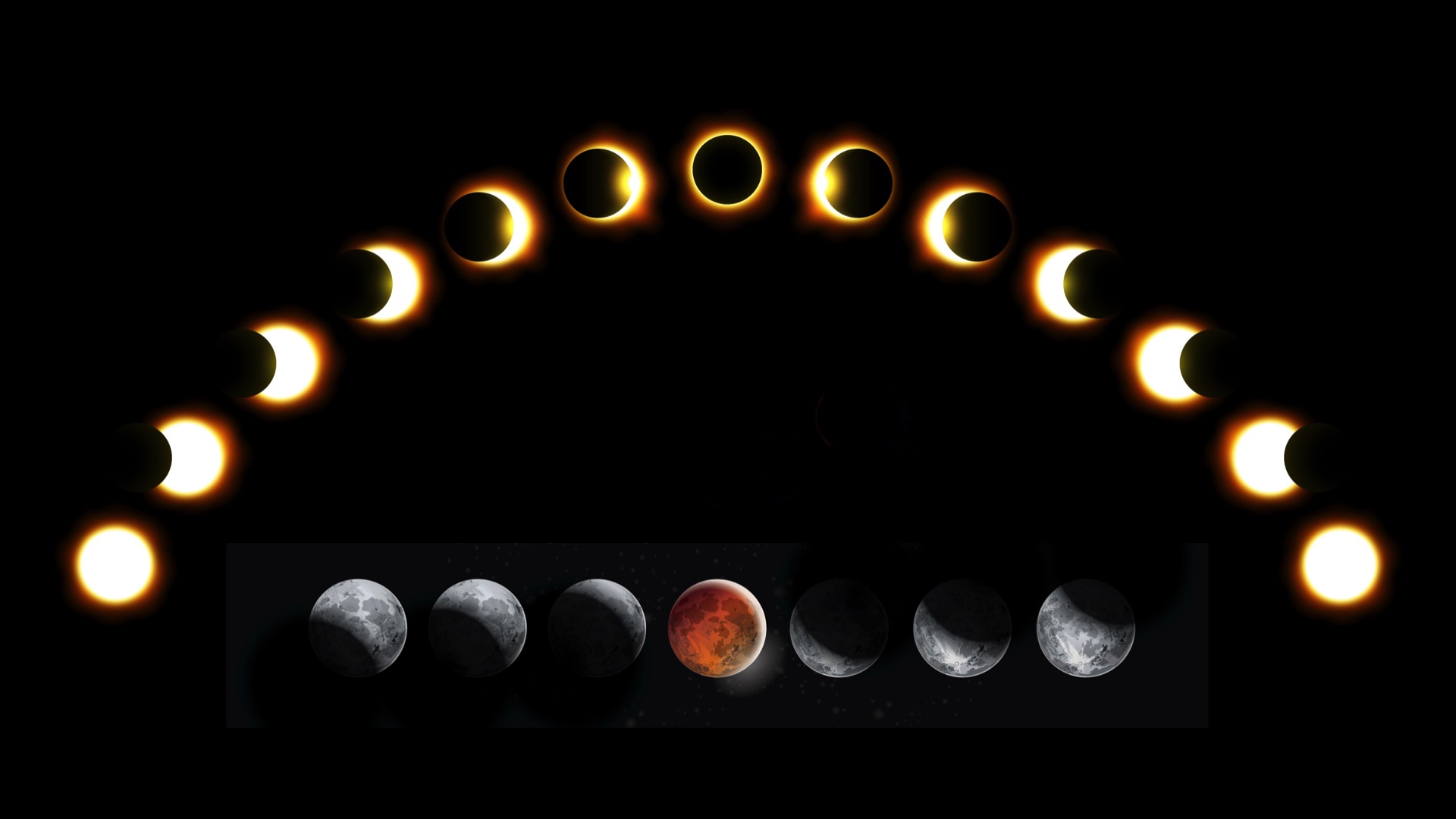 Why does that matter??? Acts 2:20-21 "The sun shall be turned into darkness, and the moon into blood, before the great and manifest day of the Lord come"

What kind of fool could possibly think all of this is a "coincidence"? We are being shown incredible signs from our God YHWH that end times and judgement day are real. THIS IS YOUR FAIR AND LEGAL WARNING in the form of highly advanced, impossible to deny, mathematical facts from God and we're just getting started here!
Ain't the "age of information" grand?!
God even told us we would learn about these things in "these times"!
Luke 8:17 "For nothing is secret, that shall not be made manifest; neither any thing hid, that shall not be known and come abroad."
Matthew 10:26-28 "Fear them not therefore: for there is nothing covered, that shall not be revealed; and hid, that shall not be known. What I tell you in darkness, that speak ye in light: and what ye hear in the ear, that preach ye upon the housetops. And fear not them which kill the body, but are not able to kill the soul: but rather fear Him which is able to throw both soul and body in hell."
AMONG MANY OTHER THINGS, WE HAVE JUST PROVEN BEYOND ANY DOUBT WHATSOEVER THAT THE CREATOR OF OUR UNIVERSE USED THE HIGHLY ADVANCED MATHEMATICS ENCODED IN THE DEEP DIGITS OF PI TO SET THE SUN AND MOON IN MOTION AT SPECIFIC, PERFECTLY CONSTANT SPEEDS WHICH DETERMINE HOW WE'VE MEASURED OUR 1,440 MINUTE DAYS, 52 WEEK, 12 MONTH AND 365/366 DAY YEARS FOR MILLENNIA. THOSE MATHEMATICS WERE KNOWN BY YHWH, THE CREATOR PRIOR TO HIS CREATION. THERE IS ABSOLUTELY ZERO CHANCE THIS IS RANDOM. THE INDIVIDUAL WHO CREATED YOU AND OUR WORLD DID SO WITH FULL KNOWLEDGE OF DEEP PI AND 666. THIS IS WHY WE HAVE 12 MONTHS PER 365/66 DAY YEAR WITH 52 WEEKS TOTALING 168 HOURS EACH, AND DAYS OF 1,440 MINUTES. THOSE AND 666 ARE KEY NUMBERS IN DEEP PI!!! ALSO NOTE THAT DAYS ARE MADE UP OF FOUR PARTS AVERAGING

6

HOURS; MORNING, AFTERNOON, EVENING AND NIGHT EACH QUARTER HAVING

21

,

6

00 SECONDS. (

6

x

6

0 x

6

0)

THIS IS YHWHs' SIGNATURE

. YOU'VE JUST BEEN GIVEN ABSOLUTE PROOF OF HIS EXISTENCE AND HIS PERFECTLY PLANNED CREATION OF OUR WORLD WITH

666

!!!
Jeremiah 31:35 "Thus says YHWH, who gives the sun for light by day and THE FIXED ORDER of the moon and the stars for light by night"

Quran 35:13 "He causes the nighttime to be interposed in the daytime and He causes the daytime to be interposed into the nighttime and He caused the sun to be subservient and the moon. EACH RUNS ITS COURSE FOR A TERM THAT IS DETERMINED.That is God, your Lord. For Him is the dominion!"
---
Next; The Seven Hebrew Words of Gen 1:1 Have a Total of 28 Letters Which Itself Is Another Triangular Number;

The ET pictured above is likely similar to lucifer/ibliss, not God who is a very beautiful, majestic and perfect being. It is prophesied that He will show Himself to His end times Messenger in a vision. Numbers 12:6 "I YHWH will make myself known to him in a vision". You're about to learn this has indeed occurred and it happened to "someone" involved in these writings!!!
THE BIG QUESTION TRULY IS; WHO ELSE OTHER THAN GOD ALMIGHTY COULD HAVE DONE ALL OF THIS AND EVERYTHING ELSE YOU'RE ABOUT TO LEARN OF???
Here are the 1st 99 triangulars again; (note the inclusion of #s 153 fish from John 21:11 & 276 souls from Acts 27:37) 1, 3, 6, 10, 15, 21, 28, 36, 45, 55, 66, 78, 91, 105, 120, 136, 153, 171, 190, 210, 231, 253, 276, 300, 325, 351, 378, 406, 435, 465, 496, 528, 561, 595, 630, 666, 703, 741, 780, 820, 861, 903, 946, 990, 1035, 1081, 1128, 1176, 1225, 1275, 1326, 1378, 1431, 1485, 1540, 1596, 1653, 1711, 1770, 1830, 1891, 1953, 2016, 2080, 2145, 2211, 2278, 2346, 2415, 2485, 2556, 2628, 2701, 2775, 2850, 2926, 3003, 3081, 3160, 3240, 3321, 3403, 3486, 3570, 3655, 3741, 3828 (just realized that's the last 4 of our old home phone #, always wondered what was special about it!) 3916, 4005, 4095, 4186, 4278, 4371, 4465, 4560, 4656, 4753, 4851, 4950, 5050.

FOR THOSE IN NEED OF MORE HINTS/SURETY; IN THE LIST ABOVE, THERE ARE 36 (6 X 6) TRIANGULARS BETWEEN 666 AND 2701 (666 IS #36 AND 2701 IS #73 WHICH IS 37 REVERSED) AND 26 BETWEEN 666 & 2016 WHICH WE WILL SEE WAS THE YEAR OF 666 WHEN ALL OF THIS WAS REVEALED TO US BY GOD AND HIS ANGEL/S. WELL, GODS' NAME "YHWH" EQUALS 26! (The gematria values of the four Hebrew letters in "YHWH" known as the Tetragrammaton (Yud – Hey – Vov – Hey) are 10, 5, 6 and 5. Y=10, H=5, W=6 & H=5 which totals 26. )
And check out how that very special number of 37 is also hidden within His holy name YHWH which equals 26. (Just like it's hidden in His word of Gen 1:1 and as we'll see, the human genome!) First we take the four numbers (10, 5, 6 & 5) and sum the 2 numbers on the left, the 2 middle numbers and the 2 numbers on the right;

10 + 5 = 15
5 + 6 = 11
6 + 5 = 11
Next, sum their values …
15 + 11 + 11 = 37!
Next, sum their reversed values …
51 + 11 + 11 = 73!
37 x 73 = 2701 of Gen 1:1!

Now instead of adding the values of the two numbers to the left, the two middle numbers and the two numbers to the right, multiply them …
10 x 5 = 50
5 x 6 = 30
6 x 5 = 30
50 + 30 + 30 = 110 which is 37 + 73!!!
And while recalling the 92 natural occurring elements from 3.141592, look at this; The sum of atomic numbers from the types of atoms found in DNA = 37 and the total atoms in the molecules found in DNA = 73!
Is there really any doubt YHWH is our Creator?!
The above factoid was included in the 73 lines of the "Arecibo Message" produced by Carl Sagan that was launched in a rocket in 1973 supposedly in hopes of opening communications with God/ETs. Basically 5 numbers representing the atomic numbers of 5 different atoms that make up DNA are; Hydrogen = 1, Carbon = 6, Nitrogen = 7, Oxygen = 8 and Phosphorous = 15. The sum of these 5 numbers is 37. The number of atoms in each of the 6 molecules that make up DNA are; Adenine = 14, Thymine = 14, Cytosine = 12, Guanine = 15, Deoxyribose = 13, Phosphate = 5. The sum of these 6 numbers is 73.
37 x 73 = 2701 of Genesis 1:1, The Creation Story Given To Us By The Creator Of Our DNA!
THIS IS SIMILAR TO HOW YHWH ALSO ENCODED POINTERS TO HIMSELF BY PLACING "TORAH" AS EVERY 49TH WORD IN GENESIS AND EXODUS THEN AGAIN BUT REVERSED AS "HORAT" IN NUMBERS AND DEUTERONOMY WHICH ARE THE BOOKS SURROUNDING LEVITICUS WHERE EVERY 8TH WORD IS "YHWH"!!! SEE THE "PROOF" PAGE AT WWW.DAVIDALLENDER.COM FOR FREE VIDEOS AND .PDFs ABOUT ALL THIS AND MUCH, MUCH MORE!
---
How are you doing friend? Feeling a little overwhelmed? Say this; "Please YHWH (Yah-way) give me the wisdom and ability to understand these revelations from You"
Go ahead, ask Him and watch what happens! "Please YHWH give me the wisdom and ability to understand these revelations from You"
Congratulations, you've just been introduced to your maker, YHWH, God Almighty! Now watch, you'll be able to more easily handle His miraculous proofs . . .
SAY; THANK YOU YHWH!
---
There is so much going on with this fascinating number of 2,701 and it's divisors of 37 and 73. For instance 2,701 reversed is 1,072 and 2,701 + 1072 = 3773! That's 37 and 73 the divisors of 2,701!!!

Another interesting correlation to "these times" with 37 and 73 is this;
37 is the 12th prime number
73 is the 21st prime number
Now recall the 12/21/12 end date of the Mayan calendar!
And how about a link to 12/21 and "these times" about the end times 666 Man . . .
Rev 13:18 "For it is the number of a man and His number is 666"

Gematria for Revelation 13:18 in its original Greek = 1221
But why did God choose to make the Hebrew gematria of Gen 1:1 equal 2701 with its prime divisors of 37 and 73? What's the missing link here? Why 37 and 73?

Well, only now during this computerized "age of information" can we explore deep PI to find the answer, check it out!
Below we have our repetitive triplets (111, 222, 333 etc. which are all divisible by 37, i.e. 3 x 37 = 111) with their respective locations in lists of prime numbers and decimal digits of deep PI. (i.e. 607 is the 111th prime or "P" and 111 is located at the 153rd decimal digit of PI or "π") We made a simple excel spreadsheet with the first 100,000 digits of PI and primes up to 1,000,000 to confirm these numbers.

PRIMES @ REP DIGIT LOCATIONS REP DIGITS @ PI LOCATIONS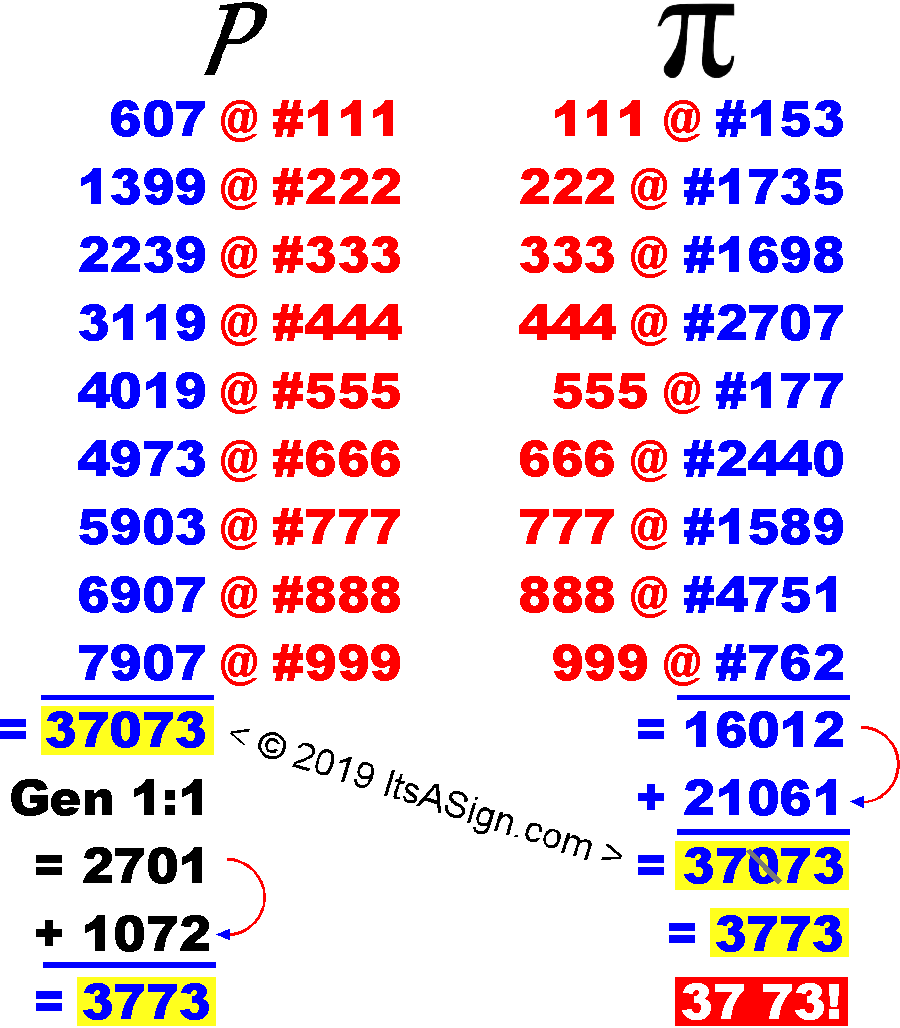 Note the use of a reflective for the sum of 16012 (21061) from the PI column to obtain 37073 and/or 3773 as we also see with the 2701/1072 reflection of Gen 1:1!

And there is even more!

Row # & Width Running Totals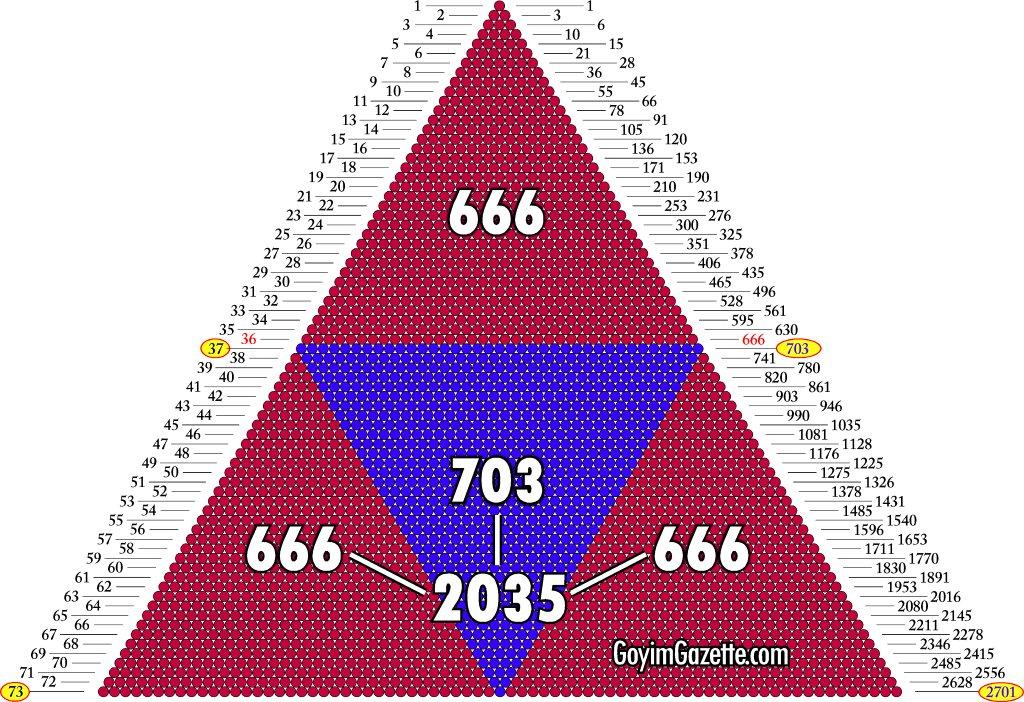 We'll come back to that plynth number 2035 (the base for 666) but firstly, what are the 703rd and 2701st Primes?
703P = 5303
2701P = 24317
How many integers/numbers are between 5303 & 24317?
5303 <19013> 24317
19013 is the 2161st Prime (P #2161 = 19013)
2161 reversed is 1612 (Recall Gen 1.1 2701 Reversed is 1072 + 2701 = 3773)
2161 + 1612 = 3773!!!
And what about reversing that plynth sum of 2035 we see above?
2035 + 5302 = 7337!!!
And we haven't even talked about PHI known as "the Golden Ratio" which is also perfectly defined within our Gen 1:12701 triangle. When broken into it's 4 parts of 666 + 666 + 666 + 703 the outer lines defining the 703 "and the earth" triangle in the center create the following perfect 1 to 1.168 depiction of PHI, the Golden Ration which we find everywhere in Gods' Creation!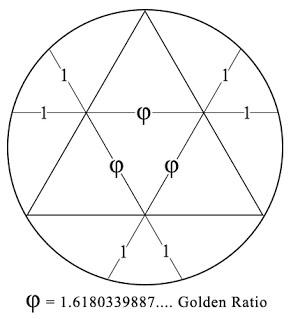 For much more on that please see the page we've archived for the folks over at 37×73.com HERE (But take heed the warning given below about the jeZeus deceptions therein!)
All of that from the gematria of Gen 1:1!
---
Congratulations for finding and reading this article, you're now on the right path, the one that's been hidden from you by your enemies! Share this page with everyone you know so they can begin awakening too! (It will also give you someone to talk to about all of this, a support group if you will)

Indeed, we are witnessing the amazing work of Almighty God encoding His divine words in the scriptures with highly advanced mathematics not available to us until now! For another totally mind boggling example of His Super Intelligence, this time behind the Quran, see the research paper prepared by Ali Adams. (Note; we know firsthand it isn't possible for the average human mind to comprehend everything in that document, especially upon 1st read so, be patient.) To compliment his section regarding the popular subject surrounding evens/odds from chapters/verses we have archived a simpler exploration solely dedicated to that subject from Amazing19.com

---
Anyone who doubts the Quran's genuineness needs to seriously WAKE UP! Start by watching the following short 38 minute video "The Miracle of 19".
THIS IS AN EXCELLENT VIDEO, DON'T MISS IT!
Download The Miracle of 19? (124 MB .mpeg video)
Unlike 20 years ago, there are now MANY, MANY scholarly books, articles and videos on the subject of the Qurans' authenticity. It can be easily ascertained by anyone of sound mind that the Quran is indeed the final testament to mankind delivered by what it and God Himself confirms therein was our final prophet Mohamet (peace be upon him).
Here is another blatant and really cool proof source from the Miracle of 19 in the Quran;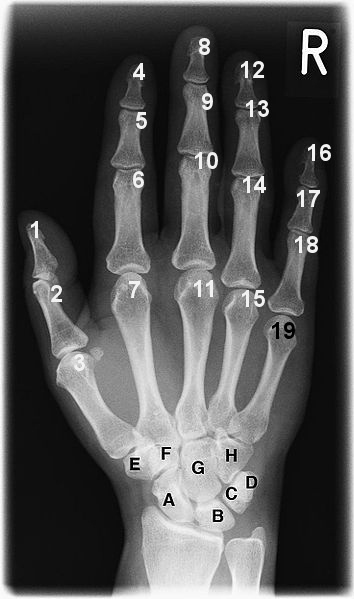 This is a deliberate design of Almighty GOD; He has placed His mathematical signature in our hand. The number of bones in our hand is 19. In mathematics, 1 and 9 are like A and Z in English. They can signify "The First and The Last," "The Alpha and Omega or the Beginning and the End." Zero independently has no value. To make sure that we don't think this might be a coincidence, next to our hand, GOD has placed 8 bones in our wrist. Well, 19 is the 8th prime number; (2, 3, 5, 7, 11, 13, 17, and #8 is 19!)
Quran 3:105-6 "And be not like those who split up and were at variance after the clear signs drew near them. And those, for them is a tremendous punishment on a Day when faces will brighten and faces will cloud over. As for those whose faces cloud over: Disbelieve you after your belief? Then experience the punishment for what you had been ungrateful!"
---
HERE'S A .PDF OF THE QURAN FOR CHRISTIANS IN ENGLISH;
TAKE IT, IT'S FREE.
For Christians and others wishing to find unity amongst the scriptures we highly recommend spending ample time at the following site. (Please note that after 8 years of full time research it is the ONLY other site which accurately and fairly correlates the Bible and Quran .) Here's that www.QuranicWarners.org
---
These truly are miracles for humanity to use in waking up! Here's a really good one which ties the "God numbers" 37 and 666 together in a super blatant manner; Most Americans don't realize that the normal 98.6° temperature of the human body is 37° degrees Celsius. And . . . if the Fahrenheit system (180 <60 + 60 + 60> units of measure from freezing water at 32° up to 212°, its' boiling point) was like the Celsius system and began at 0° instead of 32°(as one might think it logically should) our temp is actually 66.6°! (98.6 – 32 = 66.6) Also, one more incredible tie is that 37% of our 180 degree range in Fahrenheit is exactly 66.6°! (180 x 37% = 66.6!) So, God made our healthy body temps precisely 37° Celsius and 66.6° in Fahrenheit if started from zero° as it logically should and would if it hadn't been covered up by "someone" wishing to deceive We the People about 666!!! (Yes, in case you haven't figured it out quite yet, we've all been lied to about 666. There is much, much more proof on that below!)

---
To wrap this portion of our explorations up, below are .pdf archives of the recently published works by mathematics researchers Leo Tavares and Vernon Jenkins. (Note to readers; BEWARE of many technical documents like these surfacing on the net, they will make your eyes bleed and the bogus references which glorify fake Judahites aka "jews" and promote the prophet Yeshua as being God will turn your brain into deceived mush. [The hugely important deception about fake Judahites can take years to overcome so, we don't try here. However, it is well covered starting at the homepage here at the Gazette. As to the jeZeus deception; while the gematria of 2,368 for the fictitious name/title "Jesus Christ" is an indisputably important number in advanced mathematics, the name itself and concept of him being God are massive deceptions woven by satan and his lil helpers here on earth. This manipulation of the original New Testament scriptures/stories was done to make YOU worship a prophet/messenger instead of God which will result in your being sentenced to eternal hell!] Always remember, there is only ONE GOD and His name is YHWH, worship Him!)
---
All of that was just a few in your face divine hints about the significance of key numbers in creation along with some very cool examples (among many, many more) of how "someone" encrypted the bible with 666 which other researchers have also recently discovered even deeper ties to advanced mathematics of Pi, Eulers' Number, The Fine Structure Constant, Multidimensional Geometry and Human DNA! Trust we could spend many pages on this subject but let it suffice to say there are more reasons this "Certain Someone" has an affinity to 666 in particular, and with a little research one will find hundreds of important, ancient ties to our world with "sexigecimal" (six base) numbering which conclusively tie to the ancients who established parameters of important things such as; TIME with its 60 seconds per minute and 60 minutes per hour, 3 dimensional SPACE with its 6 cardinal directions of North/East/South/West/Up/Down and MATTER such as Carbon 12 (6+6), Earths' most prevalent solid element which also constitutes 99% (66 flipped) of all Carbon Life Forms like us made of 6 electrons, 6 neutrons and 6 protons with body temps of 66.6°! Indeed, we are all 666!!! And so were the bibles' "Nephilim", 9′ to 18′ tall ancient giants of renown such as Goliath who had 6 fingers and 6 toes. Hmmm…
CONCLUSIONS; God is real, He encoded the bible and quran with highly advanced mathematical and scientific facts for our discovery during this "age of information" in end times. He is the original source of all mathematics, science and prophecies relating to 666 which satan/lucifer/ibliss and his minion (our masonic/satanic leaders of current) have attempted to usurp for his/their own glory but that's soon to be a thing of the past!

---
BONUS; Copy and paste the following into a note or reminder on your device, they may very well save your soul if you should so desire!
(AS INTERPRETED BY DAVID ALLENDER)

In the name of YHWH,
The merciful, the compassionate.
All praise to You, Lord of the worlds.
The merciful, the compassionate.
The only master of judgement day.
You alone we worship and to You alone we pray for help.
Guide us on the straight path, the path of those who have Your blessing.
Not the ones with whom You're angry, nor those who go astray.
THE 10 COMMANDMENTS

(AS INTERPRETED BY DAVID ALLENDER)
"But who can detect their errors? Clear me from hidden faults." Psalm 19:12

(YHWH gave us these beautifully simple and easy to follow laws for the benefit of mankind and all of creation. There will be none who exist in the world to come that don't follow these basic laws!)
1. Serve, honor and obey YHWH Alone, treat no others as gods.
(Not doing this results in a lack of respect for Gods laws which lessens our morality and causes We the People to become weak and prone to being oppressed by evil leaders. It's not about YHWH being egotistical, it's for our own good.)
2. No idolatry – No object or image can represent YHWH. Such are only used for evil. (witchcraft, sorcery, magic, necromancy, divination etc.)
(YHWH has nothing to do with Christianities' cross, Islams' moon, Hinduisms' many statues or any other object/image. Worship The Creator and be in awe of His creations but DO NOT WORSHIP THEM!)
3. His name is YHWH, use it often and reverently for not doing so is taking Him in vain.
(5410 uses of YHWHs' name were removed from the Old Testament by pharisees/scribes who have always been mortal enemies to We the People. There is much power in using your Creators' name which is why they don't want us knowing or using it. No different than your friends and loved ones calling upon you by your ACTUAL NAME, this is the most elemental manner of showing respect to our only true Father, YHWH!)
4. Devote yourselves to God and Godly things on the day of rest.
(The Saturday Sabbath is a day of rest meant to rejuvenate man and beast after 6 days of toil. However, doing good, Godly works is definitely allowed for people. And it's a given that additional prayers should be performed with more thanks given.)
5. Honor your kin and brethren by being a blessing to all.
(Our earthly parents aren't the only ones we should strive to make proud of us. We owe the same to the whole of each other for the simple reason that good begets good. Giving ample reasons for being proud of our race should be the goal for every human being.)
6. Do not disrespect, harm or cause unwarranted death to any creature with a living soul. Esteem all of Gods creation.
(It is not possible to have high moral character or call oneself "intelligent" while not valuing the lives of innocent, feeling creatures, caring for people in distant lands or respecting the earth which amazes, comforts and sustains us. Our lack of morals results in We the People allowing murder of innocents in unnecessary wars and widespread destruction of creation which evil people rely upon to be rich and powerful. This is what "Thou shalt not kill" is really all about.)
7. Do not commit adultery with body, heart or mind.
(Adultery shows a dire lack of respect for oneself and everyone else, it plants seeds of distrust which is elemental in undoing the bonds we rely upon for coexisting in peace, love and harmony as a race.)
8. Do not steal, cheat or lie to harm your brethren.
(Ditto)
9. Do not bear false testimony or falsely accuse your brethren.
(Ditto again)
10. Do not envy others, wish all the best and always give thanks for what you have.
(Envy only shows and furthers ones' lack of ability to succeed, feel blessed and experience inner peace. This is why satanic oppressors of We the People popularize materialism, one of the 3 foundations of their modus. The other 2 are imposition and destruction. Resisting each in every form is our shared duty and has great rewards.)
Deuteronomy 6:6 And these words which I command you this day shall be upon your heart; and you shall teach them diligently to your children, and shall talk of them when you sit in your house, and when you walk by the way, and when you lie down, and when you rise. And you shall bind them as a sign upon your hand, and they shall be as frontlets between your eyes. And you shall write them on the doorposts of your house and on your gates.
ABOUT 2016
Here's a short bit about that very special year of 2016 when we began discovering the miracles surrounding us involving 666. I wrote it for an answer to one of the quiz questions in "Dave's Big Test";
• 666 is Divine and 2016 is Likely Either Half Way Into the 7 Year Period When the Long Awaited Age of Aquarius Began Dawning on 12/21/12 or, The Beginning of the 7 Years of Tribulation.
• 2016 is 1776 (the year of revolution!) in the Hebrew Calendar.
• 2016 w/out the Zero That Ancients Didn't Use is 216 which is 6 x 6 x 6.
• 216 Hasn't Happened for 1,800 Years (600 + 600 + 600)
• And it's 18 years (6 + 6 + 6) from 1998 (666 + 666 + 666).
• And by adding 1+2+3+4+5 etc. up to 36 = 666.
• Continue On Adding Consecutive #s all the way to 63 (36 flipped, 36 = 6 x 6) and You "End" at 2016! (But it was just the beginning of God revealing Himself to mankind in these miracles!)

• This is the Year that David Allender, The Man Who's Number Truly is 666, Began Realizing Some Very Wild Connections to 666 and literally THOUSANDS of unmistakable signs that something very BIG is going on here!

THIS WAS ONLY ONE TINY PART OF A MASSIVE COLLECTION OF MORE MATHEMATICAL, SCIENTIFIC AND PROPHETIC PROOFS OF GODS' EXISTENCE, THE TIMES WE'RE LIVING IN AND WHO GODS' END TIMES MESSENGER IS!

AGAIN . . . Why are govts, the media, google and churches censoring these many recent findings made by scientists and mathematicians around the world which irrefutably prove Gods' existence??? Why?

THE ANSWER;
BECAUSE ALL OF THE SATANIC JEW TURDS WHO RUN THE GOVTS, MEDIA, INTERNET AND CHURCHES ARE EVIL, CORRUPT LOWLIFES WHO DON'T WANT YOU TO KNOW OR BELIEVE IN THEIR MORTAL ENEMY, GOD!!! THEY WANT YOU TO REMAIN DECEIVED ABOUT HIM, THEM AND EVERYTHING ELSE WE'VE WRITTEN ABOUT FOR THE LAST 10 YEARS SO THAT YOU WILL LOSE YOUR SOUL JUST LIKE THEM! THERE IS MUCH TO UNLEARN AND LEARN BEFORE YOU DIE AND GET JUDGED FOR HOW YOU LIVED DURING THIS TEST CALLED LIFE!!!


~ Peace, Good Luck and God Bless! ~
Peggy and David